Home page
Contact us
Products
Projects
Support
Terms
Software
Email
This page last updated
May 24th 2004 19:42


Wakefield Show A6+ Winner
As part of the promotion for the Wakefield RISC OS 2004 show, we offered a UniPod for a Saturday prize, along with an A6+ computer as the grand prize, drawn on Sunday.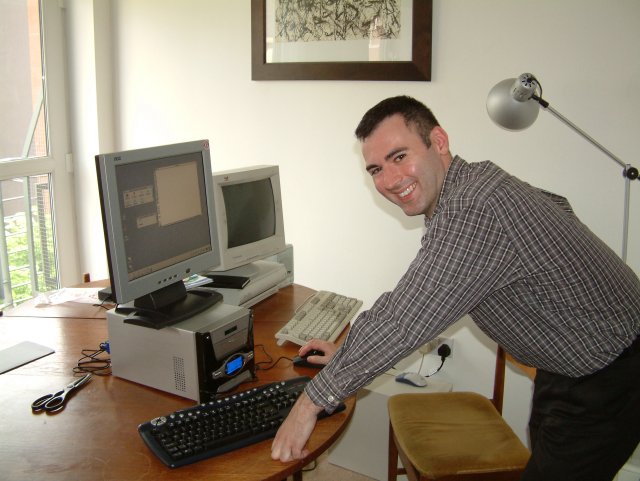 Daniel with his new A6+
The A6+ was won by Daniel Hanlon of Manchester. This was presented to him in the week following the show.
The Unipod was taken away from the show by the winner.
We would like to thank all our customers who visited us at the show, along with all the show organisers and helpers for making Wakefield 2004 an enjoyable and successful event.

---
Stuart Tyrrell Developments is a trading name of Advantage Six Ltd.
All content
© Stuart Tyrrell Developments 2004
unless otherwise stated.
E&OE.